An Introduction to the Epiphany Technology (NASDAQ: EPHY) Acquisition Corporation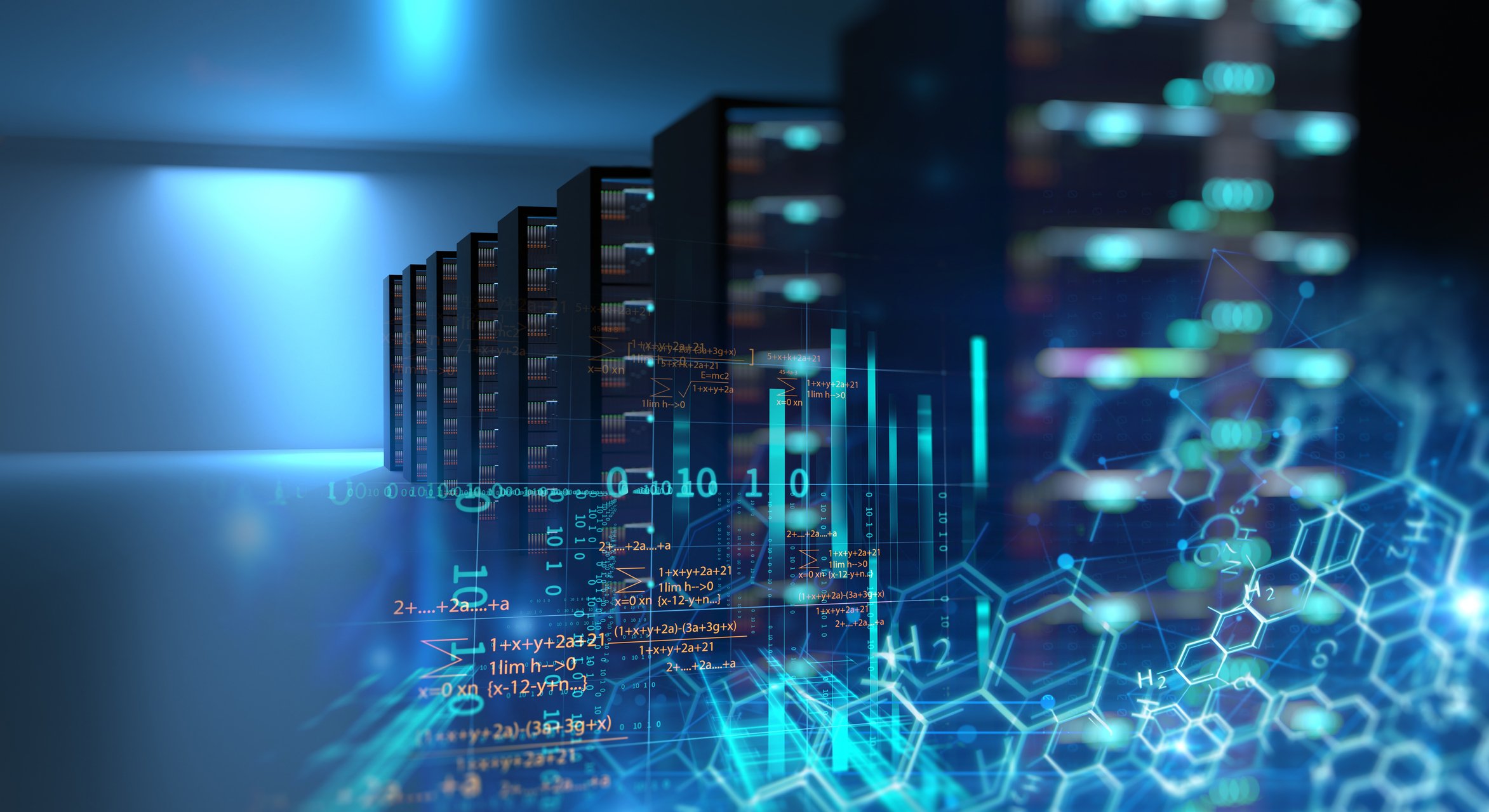 The SPAC surge in recent times has hit a number of sectors more than most. Amongst those, the technology and healthcare sectors are the largest affected. The EPHY SPAC is one of the latest offerings to enter the Tech-related SPAC space.
The Epiphany Technology Acquisition Corporation aimed to enter the already saturated space with a blank check of $402.5 million. Hitting the open market on the 7th January 2021, a considerable upsize from the initial IPO of $350 million.
Standard $10 units composing of the single share and one third of a redeemable warrant. Clearly the vision behind the EPHY SPAC is non-faltering. With a projected multibillion dollar enterprise value.
Is the EPHY SPAC just a little bit too late on the scene?
Deeper digging into the Epiphany Technology Acquisition Corporation reveals a very interesting story.
EPHY SPAC Sponsor Analysis & Background
The listed sponsor of the EPHY SPAC is Epiphany Technology Sponsor LLC with the sole underwriter being Cantor Fitzgerald & Co. However, the true connection and dealmaker flow comes from the fantastic team. Primarily the CEO, Peter Bell, and his close affiliation with Amity Ventures.
Peter Bell
Sitting as CEO, CFO and Direction of the EPHY SPAC. It is clear to see that Peter Bell was one of the key figures in spearheading the creation of the EPHY SPAC. A well-known and respected individual across the field, Mr Bell brings with his a variety of experience from all across the investing world.
Having spent in excess of 3 decades in starting, building and investing in a wide array of technology businesses. Resulting in Investor liquidity in excess of $6 Billion. The following is an extended overview of Mr Bells experience.
Throughout his illustious career, Mr Bells core focuses of interest lie in:
Machine Learning
Big Data
Virtual/Augmented Reality,
Cybersecurity
Internet of Things
Autonomous Logistics
Data Analytics
Cloud Computing
Personal/Mobile Commerce
Payments
Enterprise Software
It should be noted that apart from Mr Bell's experience with both public and private companies and his guidance through the IPO process. Peter Bell also partook in another SPAC-related venture. The Apex Technology Acquisition Corporation(NASDAQ: APXT). The Acquisition company has recently successfully identified a target, AvePoint. The cloud-based data management company and SPAC are currently undergoing the merger process.
However, the most relevant experience Mr Bell brings to the EPHY SPAC is his close ties with Amity Ventures. Sitting as General Partner of this Silicon Valley-based VC fund, the EPHY SPAC is situated in the perfect position to identify potential market leaders.
Amity Ventures is certainly far from the largest of most influential VC funds in the tech scene. The company is Headquartered in San Francisco and is primarily considered a MicroVC. This indicates a preference of investments underneath the $100 million mark.
Here is a select portfolio list
MicroVCs have a clear preference for extremely early stage seeding rounds due to the considerably smaller amount of capital required. They tend to overlap into the angel investing scene. However, Amity Ventures is well established and the conception of the EPHY SPAC and the considerably larger investment amount is a good indication of potential target talks already occurring.
Upper Management
Arthur Coviello
The Chairman of the EPHY SPAC is incredibly experienced and well-versed in the technology industry. In multiple leadership positions having sat as CEO across many different companies both private and public. Mr Coviello began his most relevant experience from 2001 to 2006. As President and CEO of RSA (Cybersecurity company) following a $2.1 Billion acquisition of EMC.
His tenure at EMC was extended. Rising in the ranks from Head of Security Divison (2006-2015) and rising the Executive Vice President. Over this time at EMC, Mr Coviello oversaw more than 17 acquisitions. And solidified his presence and influence across the Cybersecurity industry.
The following is a list of companies that Mr Arthur Coviello is actively involved with:
Currently sitting on the board of multiple companies across the cybersecurity to fintech services companies, it should be noted that many of Mr Coviello's previous investments have long since been acquired, most notably:
The inclusion of Mr Coviello within the EPHY SPAC is certainly an intelligent one.
Paul Deninger
The Vice Chairman of the EPHY SPAC brings with him the sort of respect and backing you don't normally see. An extremely experienced board director and highly valued CEO and advisor to a number of CEOs from across the tech sector.
Previously sitting as the Chairman and CEO of Broadview International. The technology-focused investment bank operated successfully under the guidance of Mr Deninger until the company's acquisition in 2003 (from 1996) by Jefferies (NYSE: JEF). Ultimately sitting as Vice-chairman as well as heading the Technology Investment Banking division following Broadviews acquisition.
Mr Deningers value creation of Broadview International was truly remarkable. Increasing the companies revenue from $50 million in 1996 to a n increasing $300 million in the year 2000. He brought with him his incredible guidance and capacity to Jefferies, ultimately taking the company through the tedious IPO process.
But this is just the tip of the iceberg! Across his 30 years of experience within the tech industry. Mr Deninger has completed over 150 IPO, M&A, and financing transactions with a variety of different companies. Ranging from the world's leading technology companies to top-tier private equity and venture capital firms.
What does Paul Deninger bring?
Key Executives
Kirk Arnold
Ms Arnold currently performs a variety of tasks at General Catalyst Ventures. Her primary role at the company is in the scaling and growth of portfolio companies. Her role within the EPHY SPAC is becoming clearer. This experience in creating post-deal value and actively scaling the targeted company post-merger is a facet of acquisition that many SPACs do not hold in high regard.
Having also sat in multiple executive positions in the technology industry over her 30 year career. Her most recent tenure was as CEO of Data Intensity, a cloud-based applications and analytics provider (2013-2017). Her experience and involvement with public companies is truly staggering:
Is Kirk Arnold a good addition?
Paul Flanagan
The most relevant and largest contribution that Mr Paul Flanagan brings to the EPHY SPAC is his experience as the President and CEO of Nasuni. This is a cloud-based enterprise file storage company. Certainly increasing in value with rumours of going public in the near future.
The video below is a brief overview of the company. The potential deal flow and networking of Mr Flanagan should become more apparent.
Although Mr Flanagan has held multiple high-level positions in a number of companies across a wide variety of companies. His experience as CEO, COO and CFO of StorageNetworks (a pioneering Cloud computing company) from 1999 to 2002 is highly relevant. His guidance of VistaPrint Ltd (manufacturer and retailer of apparel and other products) through the IPO process in 2005. As well as his tenure at Sigma Prime Venture Fund places him in a fantastic position to offer unique insight to the EPHY SPAC.
Further reading on Paul Flanagan
Melissa McJannet
Sitting as a Venture Partner and Senior Advisor at Northleaf Capital as of 2018. With a particular emphasis on the firms Canadian Venture capital targets. Having previously sat as the Managing Director of the company's private equity investment team.
Prior to that, Ms McJannet served at TD Capital as well as an Investment Professional at Mayfield (2000). Ms McJannet is a Venture Capitalist to the core and her extensive experience within the field has seen her investing directly in early-stage technology companies. Working closely alongside management teams in order to grow and scale their businesses.
Melissa McJannet is an interesting addition
JD Sherman
The EPHY SPAC might not have a famous basketball player or celebrity attached, but JD Sherman is undoubtedly the big name that is attached to the company. Bringing with him a hugely influential history across the tech sector and influencing multiple investors simply due to his involvement with the EPHY SPAC.
Mr Sherman is well known for his position as President and COO at HubSpot (NYSE: HUB). From 2012 till 2020, Mr Sherman assisted the company into the open market through the IPO process in 2014, as well as personally overseeing over 10 Merger & Acquisition deals.
Prior to his fantastic work at Hubspot, Mr Sherman also served as CFO of Akamai (NASDAQ: AKAM) for a period of 6 years. This was a content delivery network, cybersecurity and cloud services provider. His main responsibilities at the company included strategic planning, and corporate development as he led the company through a heavy growth period.
It should be mentioned that Mr Sherman sat as the CFE of IBM(NYSE: IBM) spanning 15 years. At which he oversaw the $21 billion Systems and Technology Group. As well as maintaining a board position at Cypress Semiconductor (previously NASDAQ: CY), working alongside the famous T.J Rodgers (currently involved with the Rodgers Silicon Valley Acquisition Corp.).
Is JD Sherman a capable member?
EPHY SPAC Target Sector & Market Criteria
The huge growth across the technology sector over recent times is more than just traditional inflation and interest in the industry. It is a clear indication of a looming financial crest. With the tech and med fields riding atop the wave, has the EPHY SPAC bitten of more than it can chew?
The innovative subsectors of the tech industry the EPHY SPAC is focusing on extends to:
cloud computing
artificial intelligence
cybersecurity
data analytics
Well a closer look at the key member of the team as well as the proposed business outline indicates a much clearer road map than may appear. The EPHY SPAC has identified the great shortcomings of the "Legacy business models." Stating that these titans are unsustainable and no longer viable.
These "Legacy Business Models" have forced many fantastic tech companies from avoiding the open markets and created this "Unicorn" presence without the ability to sustainably grow (due to lack of open-investment). This hypothesis is correlated through data reflecting the increasing VC presence in the Tech sector not accurately being reflected through a diminishing amount of IPOs.
In regards to the size and scope of such a buisness:
Are there enough quality companies out there? There sure as heck are," he said, pointing to a large number of "unicorns"

Paul Deninger – EPHY SPAC – BizJournals – 2021
This mentality is further embodied through the open letter from the Epiphany Technology Acquisition Corporation.
The number of industry changing technology unicorns has grown to the hundreds. These technology companies deserve an innovative way to access the public market and continue to build value.

EPHY SPAC – Open Letter – 2021
Let us not forget that there exists a particular reason behind the naming of these hugely valued private companies being referred to as unicorns. Although the $400 million Blank Check is certainly very sizeable and the identified subsector within the technology sector seems a lot clearer. Is that enough to really fund and merge with targets of that scale?
Don't trust us? Take a look for yourself!
Deal Flow Analysis
Amity Ventures is a highly successful VC firm that has existed in the industry for a number of years. However, it is impossible to ignore the MicroVC nature of the company and how that could indicate many shortcomings when looking to identify a "Unicorn"-sized target within the sector.
These MicroVCs look to spend under $100 million on investments, although they primarily aim to spend under $50 million per venture. This also limits them to early-stage ventures and seed rounds. The chances of a microVC encountering a Unicorn is impossible.
Amity Ventures has overseen over 50 investments. Taking lead in around 8 investments. The largest of these was $150 million in Series C funding for Snyk. The developer-focused cybersecurity company is currently in its Series E round. Thereafter, Amity invested $125 million in a Series E round for Qumulo. This is a cloud-based data management system.
Thereafter, the vast majority of Amity Venture investments sit comfortably underneath the $50 million mark.
A more indepth look at the past dealings of Amity Ventures
EPHY SPAC In Summary…
Although further announcements are yet to be made, the EPHY SPAC seems to have a narrowed focus on the cloud-computing and cybersecurity subsectors. This is a great sign for the already saturated SPAC-tech field. Considering the team members and their extensive experience within these niche fields.
Since units have split, the performance of shares has been shaky at best. Regardless of the usual spike upon splitting. The company is sitting below NAV, generally deemed by common wisdom as opportunistic.
Perhaps investors are uncertain of the companies intentions of the likeliness of identifying a target with so much competition on the horizon. Regardless, a fantastic team with a solid outline.
It may be difficult to catch a unicorn, but it seems as though Epiphany Technology Acquisition Corporation may already have one in its sights!